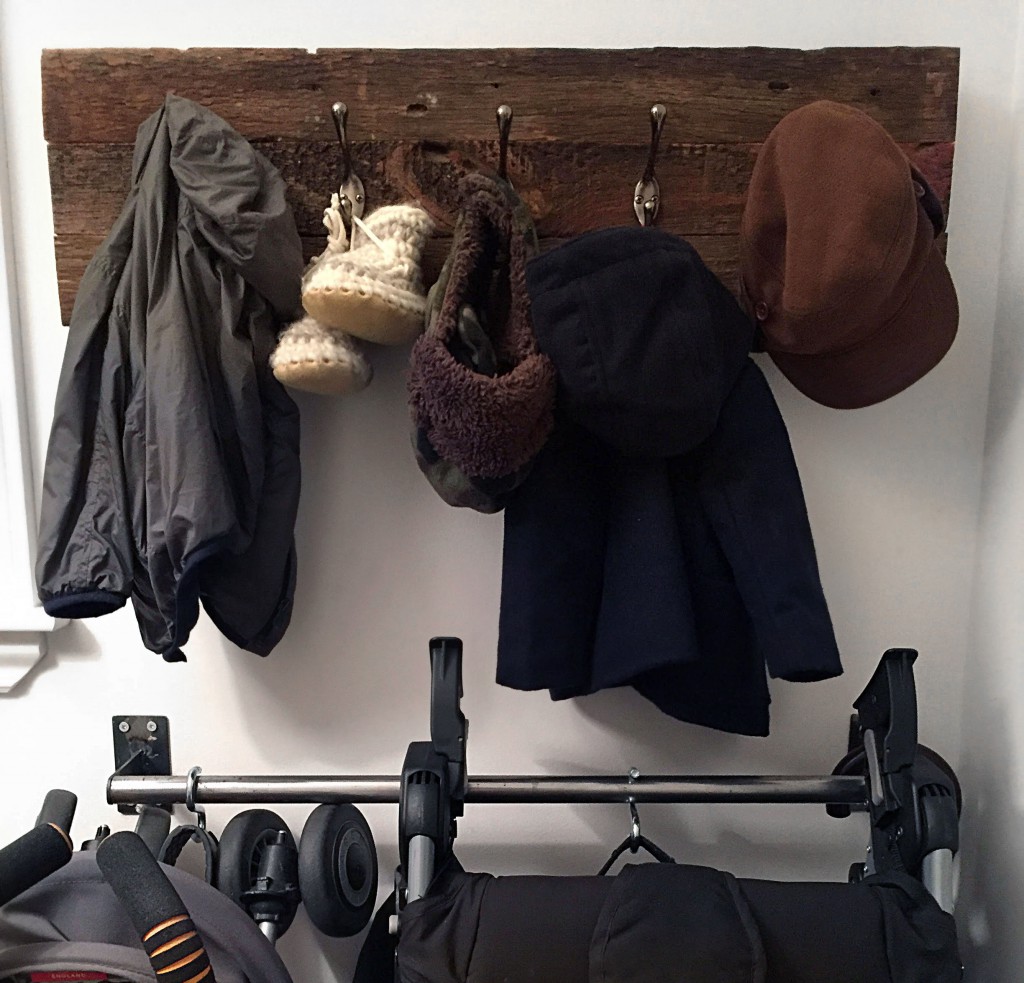 After dedicating some thought to the matter I came up with a tidy space-saving way to store our strollers behind our front door — a stroller bar. While I fabricated this one from some metal I had in the garage, a sturdy, stylish towel rack would accomplish the same task.
Strollers can be collapsed and hung from the bar using S-hooks, or large carabiner clips (just make sure that their diameter is such that they will fit on the bar). A couple of important notes, the bar should be strong and well mounted. A handsome shelf and pipe combination is available from Turnbull Farms, or you can fashion your own from malleable iron pipe and fittings. Whichever bar you craft or select you should mount it into studs, or brick, I don't believe drywall anchors will do the job here.
Another safety aspect to consider is the hooks or mechanism by which the strollers replica watch are hung, if you use something like S-hooks you may consider a fallback, for instance, I have short lengths of paracord tied around the strollers and bar. If a certain little someone should pull or shove a stroller in such a way as to unhook the S-hook the paracord will keep the stroller from falling. It's a little extra work each time to tie and untie the paracord, but worth the peace of mind.
For those interested the strollers pictured here are a Britax B-Agile and an older Maclaren Umbrella Stroller, both of which we are very pleased with.